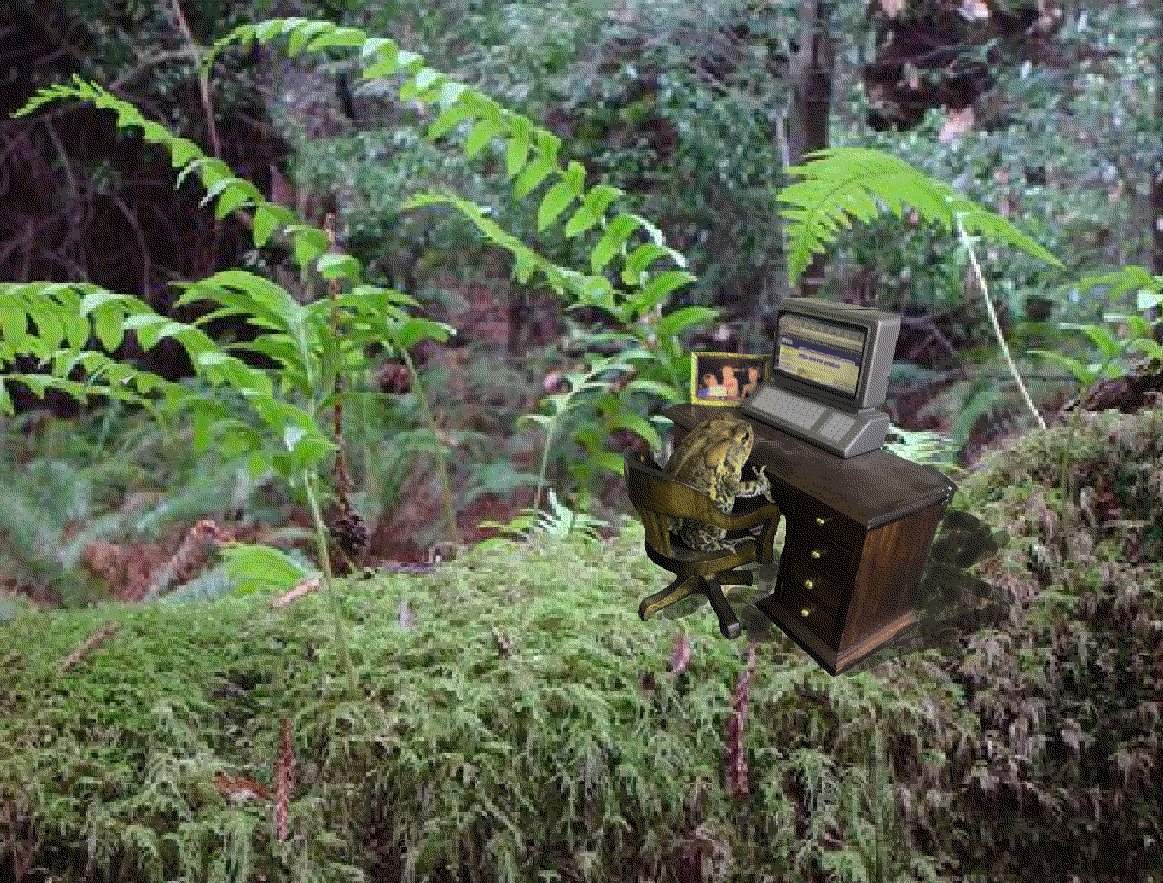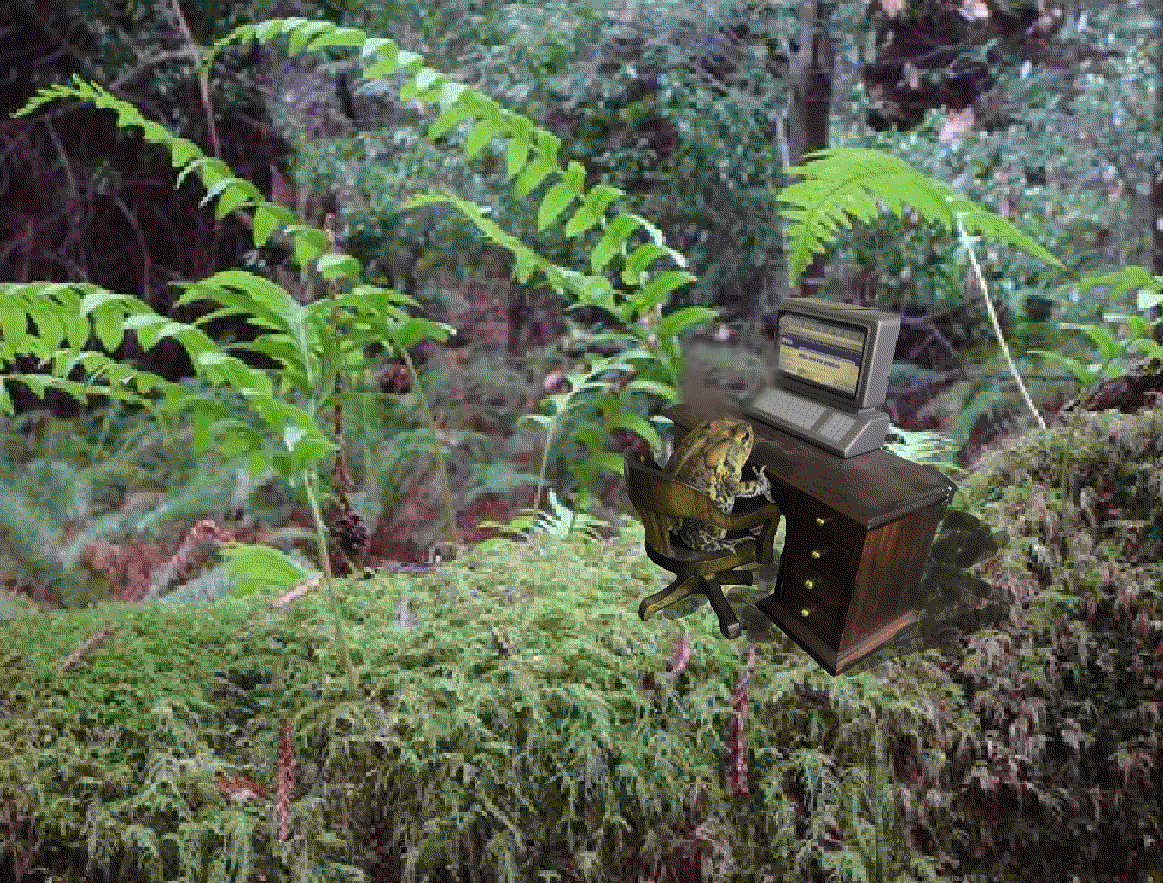 Don't be rude, they are using the computer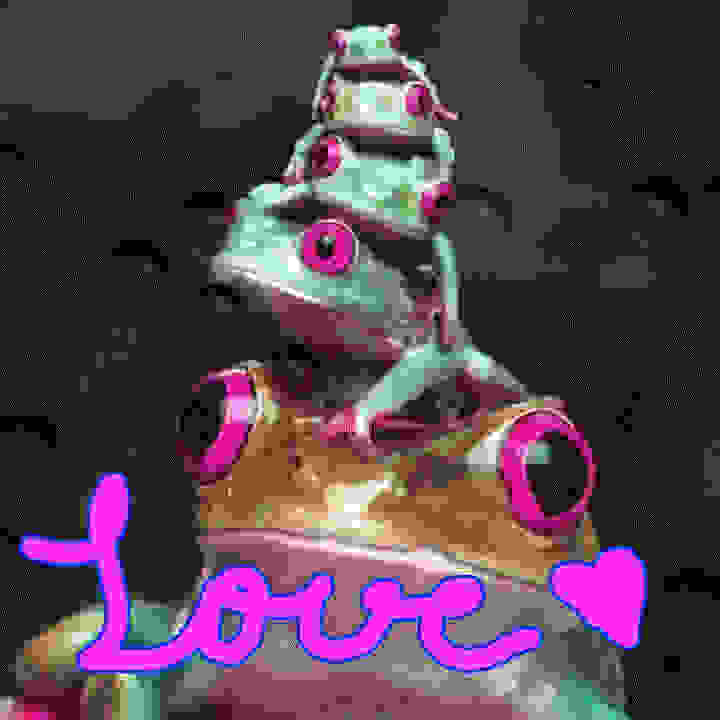 The frog looks you in the eye, frowning.
"Please. We don't get internet back at the Cosmodrome. Between taking care of my kids and my mother, this is the one hour a week that I get to see what my friends are up to."
--- frog I actually know this guy from way back. We don't hang out much any more. {oh|i see}